"When you're with us, you're family." 
Award Winning Antique Auto Restorations by Mark Seybold!  Graveyard Run Restorations, L.L.C. is owned and operated by the Seybold family and offers over 30 years of experience in the Automotive Restoration industry.
Graveyard Run specializes in building Award Winning Antique Auto Restorations by Mark Seybold!
In addition, Graveyard Run has the equipment and capable staff to build the custom street rod or resto mod of your dreams.
Or, to simply provide mechanical services for your aging antique.
The "graveyard" as it has been affectionately called has been producing exceptional, National Award Winning cars since early 2002.
Listed below are just a handful of our National awards:
2 P.O.C.I. Gold Awards (Modified) & (Stock)
2 East Coast Indoor Nationals Best of Shows
Best of Show at the Nashville Indoor Nationals
Best Pontiac and Best of Show at Frosty Wheels Indoor Nationals
The Grand Slam award at the Ripken Stadium Car Show
Outstanding Interior Restored and Best Altered Restored 1958 – 1967 from the World of Wheels
First Junior, First Senior, & First Grand National Awards from the A.A.C.A.
Nominated for an A.A.C.A. Year End National Award, as well as many others.
From Barrett Jackson Auto Auction, to Power Block TV with Courtney Hansen to featured cars in magazines . . . we love what we do!
Our passion for creating Award Winning Antique Auto Restorations by Mark Seybold is a family tradition.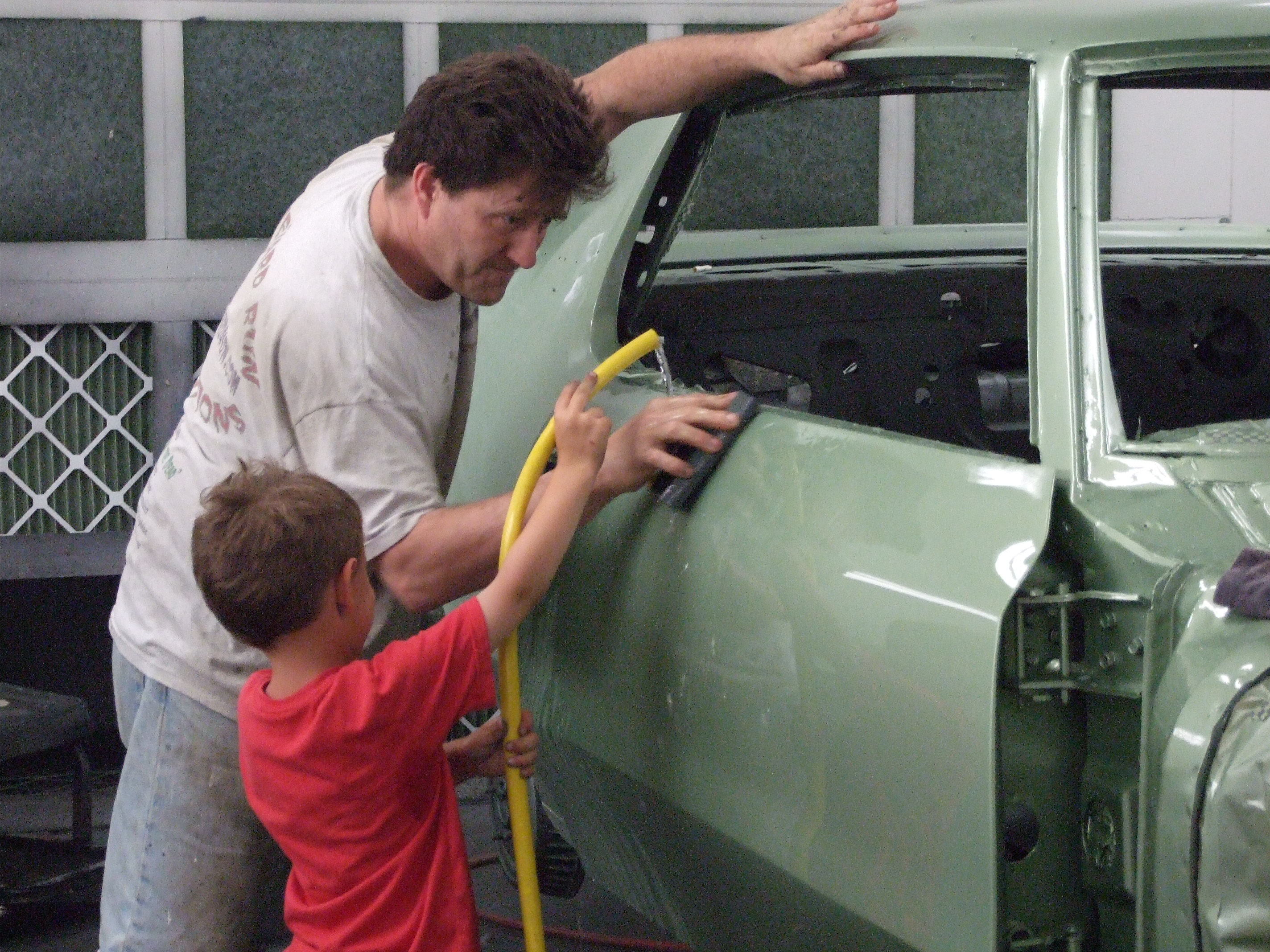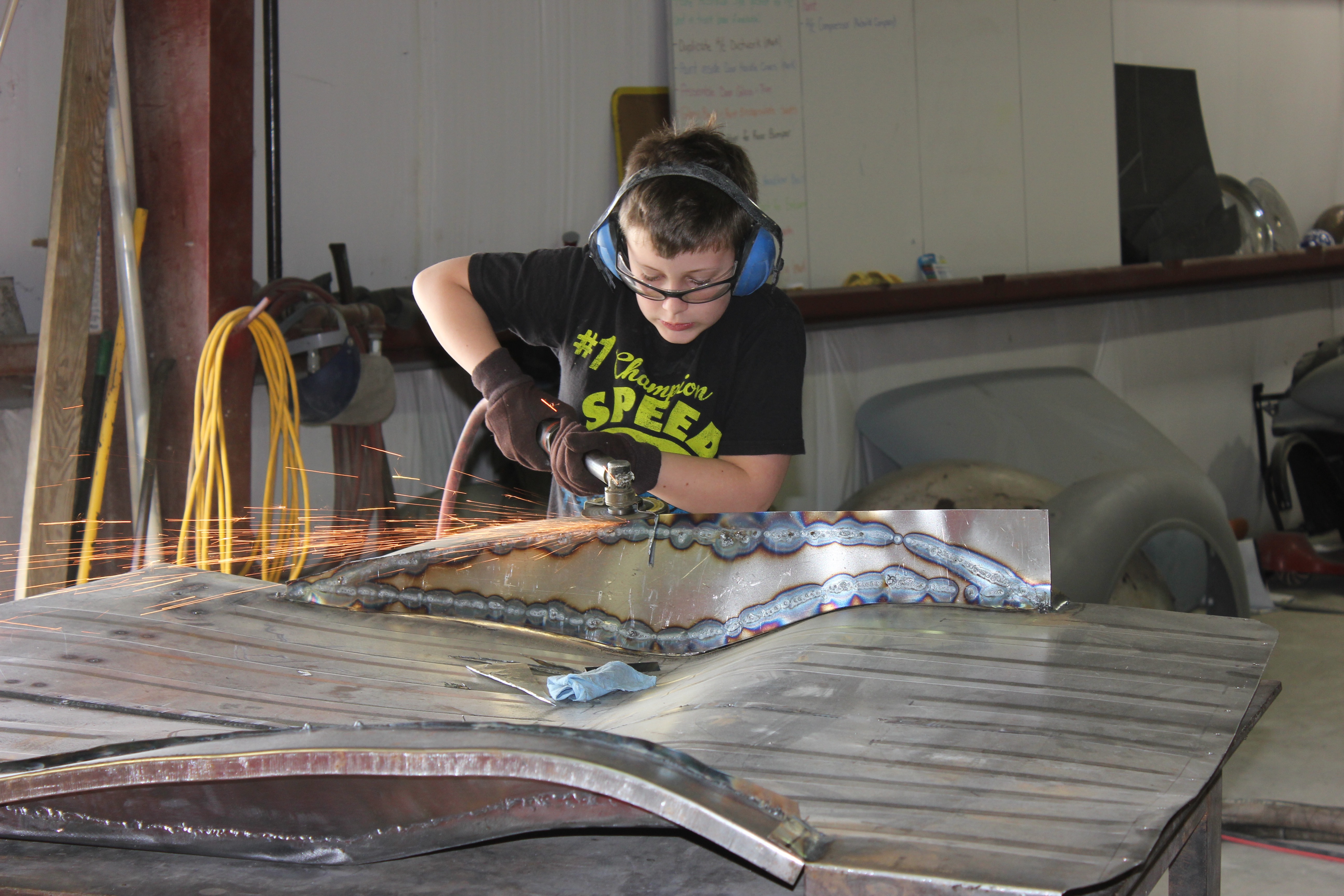 Our company was named after a stream (Graveyard Run) that runs through Mark Seybolds family historic northeastern Maryland farm where the first shop was constructed, and where the business was formed. We started in early 2002 to serve as a full-service restoration shop.
The Seybolds, and their team at Graveyard Run Restorations, are dedicated to providing the highest level of craftsmanship possible with each vehicle. Our highly experienced artisans treat each and every project with the same level of thought, responsibility, and care. We at Graveyard Run take pride in building strong relationships with the community as well as with all of our customers, relationships that continue long after the completion of their vehicle.
With a 15,000 square foot facility, we are able to perform Mediablasting, Mechanical Services, Metal Fabrication, Woodworking, Body Work, Interior Work, and Paint Services all in house.
We spend the extra time to
perfect even the smallest details. 
Graveyard Run has always made it a priority to provide the highest quality service to all of our customers. We are striving to be a standout in our industry by keeping our clients informed and involved in every step of their project. When delivering your treasured vehicle to us, the experience will be uniquely enjoyable, informative, and interactive.
---
Car Clubs & Organizations
Paint and Body Supplies
Business Associates
---

Take a virtual tour of our facility!